Oorah semper fi do or die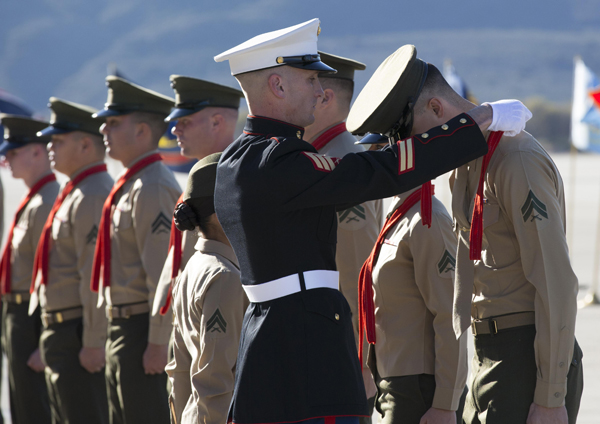 Semper fidelis Latin pronunciation: It is also in use as a motto for towns, families, schools, and Oorah semper fi do or die military units. The earliest definitively recorded use of semper fidelis is as the motto of the French town of Abbeville since It has also been used by other towns, and is recorded as the motto of various European families since the 16th century, and possibly since the 13th century or earlier.
Records show many families in England, France and Ireland using this motto. The earliest recorded use of semper fidelis by a military unit is by the Duke of Beaufort's Regiment of Foot, raised in south-western England in This is apparently linked to its use as a motto by the city of Exeter since no later than Subsequently, a variety of military organizations adopted the motto. This phrase was used in Europe, Oorah semper fi do or die least in Great Britain, Ireland and France and probably in other countries as well.
Bernard Burke in [1] listed many notable families in Great Britain and Ireland using the motto "Semper fidelis" in their coats of arms. Burke's full list of families using the motto was: A large portion of these families were Irish or Scottish. Chassant and Tausinp. The city of Abbeville in France is recorded by 19th century sources such as Chassant and Taussin, as using the motto "Semper fidelis," and recent sources [8] state that the city was accorded this motto by Charles Vby letters patent of 19 Juneissued at Vincennes.